Guatemala Recyclable Coffee Pods
Regular price
Sale price
$12.99 USD
Unit price
per
Sale
Sold out
You can brew our Guatemala coffee in your Keurig coffee maker with our coffee pods. Our pods are made in house with our freshly roasted organic coffee, so that you will get a get tasting cup with each brew. All of our pods are made of recyclable cups. After your brew is complete, remove the lid, discard the coffee grounds into your compost, and then toss the cup into the recycle bin.
1 box contains 10 pods.
Tasting Notes: Cocoa and mild berry flavors, medium body and tart fruit acidity.
Country: Guatemala
Region: Huehuetenango
Farm: various smallholder farmers
Variety: Caturra, Bourbon, Catuai, Pache
Altitude: 1600 - 2200 meters above sea level
Processing: Fully washed
Background From Our Importer: 
Huehuetenango is the highest and driest of Guatemala's non-volcanic regions. This renowned region owes much to the dry, hot winds that come in from the mountains of Mexico's Tehuantepec plain. The additional heat layers protect Huehuetenango from frost and enable coffee to grow at altitudes of 2,000 masl.


The premium earned for the women coffee producers lots goes toward organic fertilizer distribution among other benefits. In 2020, the premium was used to purchase dairy cows which were distributed to both augment their household nutrition and to give them better access to organic matter from which they make their own organic compost.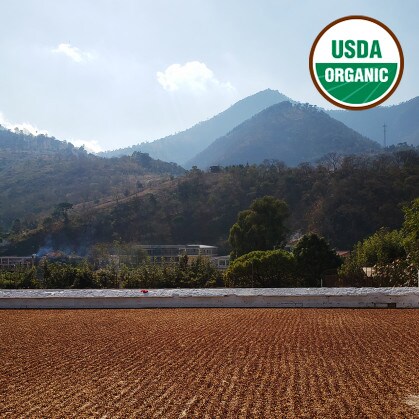 Shipping & Returns

We take time and care to make sure our coffee gives the perfect aroma.

Orders are made fresh every Monday and shipped out the next day.
Share