Congo Recyclable Coffee Pods
Regular price
Sale price
$10.99 USD
Unit price
per
Sale
Sold out
You can brew our Congo coffee in your Keurig coffee maker with our coffee pods. Our pods are made in house with our freshly roasted organic coffee, so that you will get a great tasting cup with each brew. All of our pods are made of recyclable cups. After your brew is complete, remove the lid, discard the coffee grounds into your compost, and then toss the cup into the recycle bin.
1 box contains 10 pods.
Tasting Notes: Slighty fruity, green apple, full bodied with bright acidity.

Country: The Democratic Republic of Congo
Region: South Kivu, Kalehe
Farm: Mapendo Women Farmers
Certification: Organic and Fair-Trade
Variety: SL-34
Altitude: 1,480 - 2,000 meters above sea level
Processing: Fully washed and sun-dried
Background from our importer: 
Mapendo is swahili for "love". Many of the women that produced Mapendo are widows as a result of the conflicts that have destabilized parts of the Democratic Republic of Congo.  Gender justice is one of their key pillars and they've worked with organizations such as OXFAM to implement Gender Action Learning Systems. These systems comprise role playing and visual tools to help farmers plan their lives and sustainable livelihoods. 
One of the farmers is  Fikiri Charlotte's seen here in the picture. Her life has been positively impacted by growing coffee; it's allowed her to build a house and buy another field where she's planted coffee trees. With the manure produced by goats, she's able to strengthen the ecosystem of her farm through the fertilization of the fields.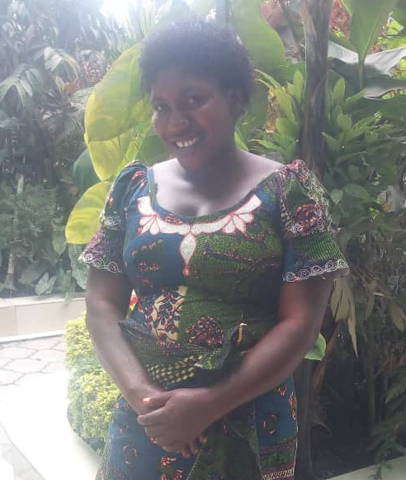 Shipping & Returns

We take time and care to make sure our coffee gives the perfect aroma.

Orders are made fresh every Monday and shipped out the next day.
Share